Wow! It's not everyday that a woman gets to see her first book and today I had the pleasure and the privelege.  After many months of research, writing, editing and revisions, the moment when you hold your own book for the first time is spectacular.  I invite you to share that moment as I met
The Complete Idiot's Guide to Creating a Social Network
in this short video blog: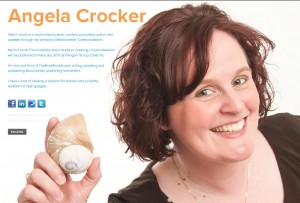 Now, this is very slick. 
Check out my about.me profile!
The system is still in beta but what an elegant, personal way to share your contact details.  Let me know in the comments if you create a page about you. I'd love to see how you customize your page.